DELIVERING COMPREHENSIVE MANAGEMENT SYSTEM SUPPORT
News
Guaranteed to get UKAS ISO Certification for £68.75/month
Get Your FREE Quote Today
Get Started:
Guaranteed UKAS Accredited ISO Certification Every Time
Get Started:
Become Accreditation Ready Within JUST 20 Working Days
Get Started:
Guaranteed to get UKAS ISO Certification for £68.75/month
Read through our happy ISO client case studies, to see how you can achieve ISO accreditation today.
Contact Compliant FM today to find out more about how we can support your business.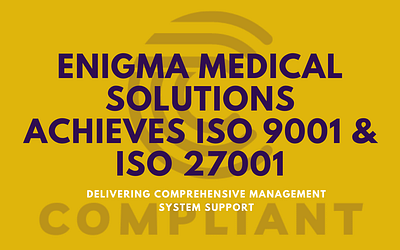 CASE STUDY: Enigma Medical Solutions We are delighted to share that innovative, mobile surgical...
North East
9, Aylesford Mews, Greystoke Manor, Sunderland, tyne & wear, SR2 9HY
Call us on: